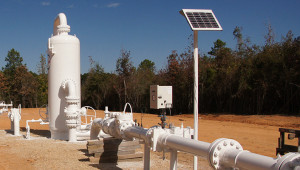 Using SCADA for Alarms
©2020, zdSCADA, LP. All rights reserved.
The most important oilfield application of SCADA is alarming. Leaks, compressor shut-downs, and high tank levels are examples of critical items which demand reliable alarm systems. However, many issues can get in the way of effective alarming. Some problems are strictly technical, while others result from poor interaction with the human recipients. As one of the largest SCADA providers to the oilfield, zdSCADA® can offer clients recommendations for effective alarming.
Holistic Status Checks
As obvious as it may seem, the proper function of the complete alarm system must be continuously monitored. Part of this can only be done in the field, testing the physical alarm devices as prescribed by their manufacturers and using good operating practices. The other side of this coin is remote confirmation of device and comms operability on a consistent – and frequent – schedule. The best systems will regularly confirm a "heartbeat" for the monitoring device, ensuring functioning comms. A bad status must alarm in the same manner as if the underlying alarm condition had occurred.
Recently, a West Texas operator suffered an expensive oil spill for failure to include holistic status checking. All devices were working properly, but wires had come loose from the PLC. When the tanks filled, the high-level device generated the proper signal, but that message never left the location. After learning an expensive lesson, the operator switched from self-hosted to zdSCADA®, allowing implementation of hourly heartbeat checks for the complete system and protecting their future.
Eliminate Unnecessary Alarms
Using alarm systems for non-critical items is usually a bad idea. Important alarms can get lost in a sea of text messages, calls, and e-mails by busy field operators. The first step to preventing this "alarm apathy" is sorting out information that is better suited to other forms of communication. Battery voltage is a good example. It is not urgent, so it makes more sense in a daily exception report rather than an alarm.
A more advanced strategy, available with zdSCADA®, is to apply Boolean logic to alarms. Certain conditions are interrelated, and an alarm for one is an alarm for all. Consider a gas compressor at a large common point. If it goes down, that single alarm is enough. There is no point in generating additional alarms for low flow at each well upstream of this location.
Enforce Accountability
Personnel receiving alarms will choose how to respond. That choice can be affected by the level of accountability required of them. Robust systems require alarm acknowledgement. Failure to acknowledge an alarm presents questions about an employee's availability to do their job. This accountability can be emphasized through repeated communication until the message is acknowledged. Once an alarm is acknowledged, it places an obligation on the recipient to address the problem.
Another pitfall is routing alarms to large groups. This has its place, but generally is viewed as bad practice because it dilutes the accountability – "somebody else will take care of it". A better approach is to utilize notification schemes that route the alarm to other personnel if the original alarm is not acknowledged in a timely fashion. Typically, such notification schemes go up the chain of command.
Conclusion
Operators need to be intentional in administering their alarm systems. Complete systems must be continuously monitored for functionality, from monitoring devices through comms. Eliminating "nuisance" alarms improves the likelihood of an appropriate action being taken by the recipient. Finally, direct individual accountability is required to be certain alarms are not ignored. If you need full-featured SCADA hosting service with the capability to meet these challenges, please contact zdSCADA®.