OILFIELD AUTOMATION
Monitor and control the well pad to optimize efficiency.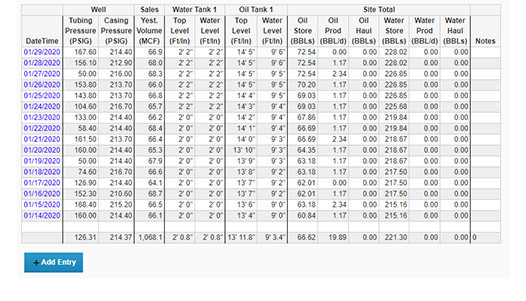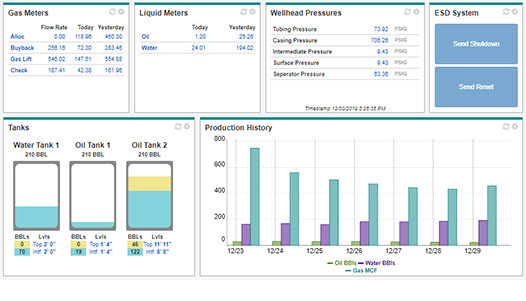 Tank Monitoring
Track tank production and receive tank high-level notifications.
Wellhead Monitoring & Control
Track tubing and casing pressure, separator status, and ESD status.
Manual Pumper Data
Supplement automation data with manual entry for complete well reporting.
Production Calculation
Enter oil and water haul tickets and track tank levels to calculate accurate oil, gas, and water production.
ELECTRONIC FLOW METERS
Advanced gas and liquids measurement solutions provide insight.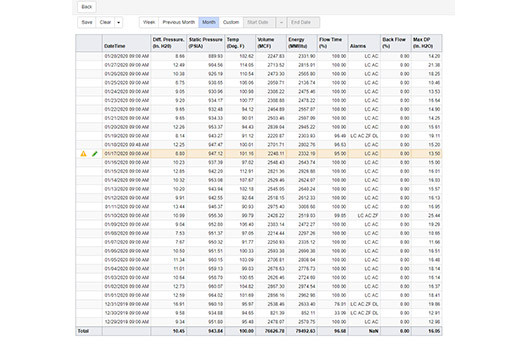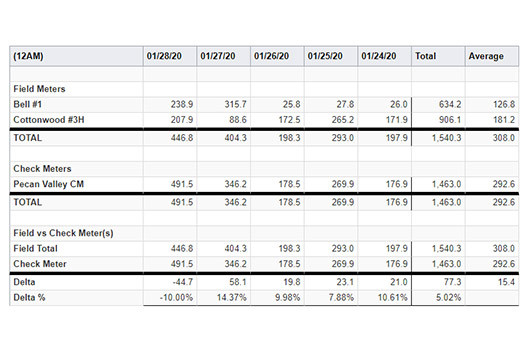 Measurement Data
Host full measurement data with hourly archives, configuration, and events.
End-of-Month Adjustments
Override incorrect meter readings with changes preserved in audit log.
Remote Control
Send clock synchronizing commands or gas analysis updates in bulk.
System Balancing
Real time identification of balancing issues.
ARTIFICIAL LIFT
Expertly-built interfaces increase production.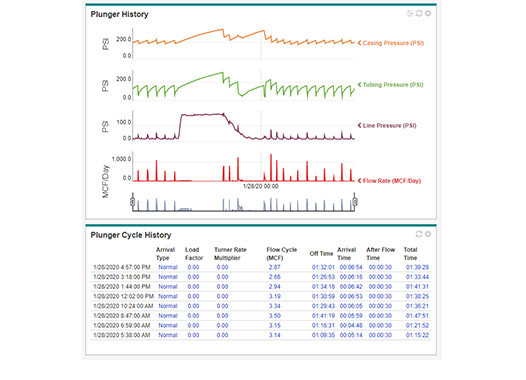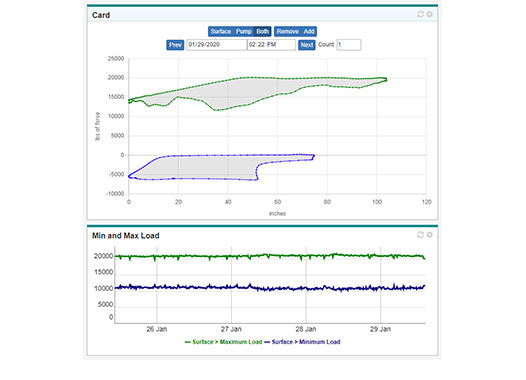 Plunger Lift
Analyze high frequency plunger data. Adjust plunger operating parameters remotely.
Rod Lift
Configurable dyno-card management and analysis instantly identifies production issues.
Gas Lift
Automatic calculation of sales vs. injection volumes.
ESP
Log and analyze ESP motor statistics and performance.